Clean air. We all need it to live. But this resource is handled carelessly and wastefully. Cities are disappearing in smog, and asthma is becoming a common disease.Access to clean drinking water is a human right. But one-third of the world's population suffers from water scarcity, while one-sixth of the population does not have clean drinking water.
A global provider of advanced and integrated systems for air and water purification
Made in Germany: In Lich - just a few kilometres outside of Giessen - Likusta Umwelttechnik GmbH develops innovative technologies and solutions for the purification of waste gas and waste water. We are ISO 9001-2015 certified and offer our customers reliable processes and high quality - Over 4,000 successfully completed projects make this clear. We are internationally oriented - over 50% of our systems are operated outside Germany. We ensure shipment, installation and commissioning - in all regions of the world. As part of Wilo SE, we are also able to offer our customers a wide range of integrated products and services from our sister companies.

QUALITY GUARANTEE
We place high standards on the quality of our products and processes, so Likusta Umwelttechnik GmbH is certified according to ISO 9001-2015. Our qualified and highly-motivated specialists are constantly trained.
GERMAN WATER PARTNERSHIP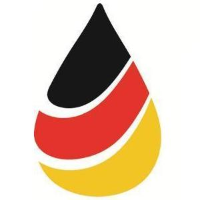 A network of private and public companies, trade associations and institutions from business, science and research. Our goal is sustainable approaches to solving water problems worldwide.
A ONE-STOP SOLUTION
We cover the entire value chain: Planning/design, manufacturing, assembly, commissioning and services. Your advantages: Your Likusta project manager takes care of your plant project.