Likusta bio scrubbers
Two-stage process for odour removal and waste-gas purification
Bio scrubbers are used for biological treatment of waste and exhaust gases. The adsorption of organic emission components and of hydrogen sulphide and ammonia are the main application areas. For these purposes, a physical gas scrubber is combined with a biological aeration unit.
First, the raw gas is brought into contact with a scrubbing solution in the absorber. In a second step, the pollutants that have been converted in the scrubbing solution are decomposed into carbon dioxide and water by microorganisms in a regeneration reactor. This reactor corresponds to the aeration tank in waste-water treatment. The nutrients required for bacterial growth as well as acids and alkalis are dosed in to achieve the optimum pH value.
Upstream gas scrubbers prevent aggressive harmful substances in the waste gas from damaging the microorganisms used for treatment.
Online-Request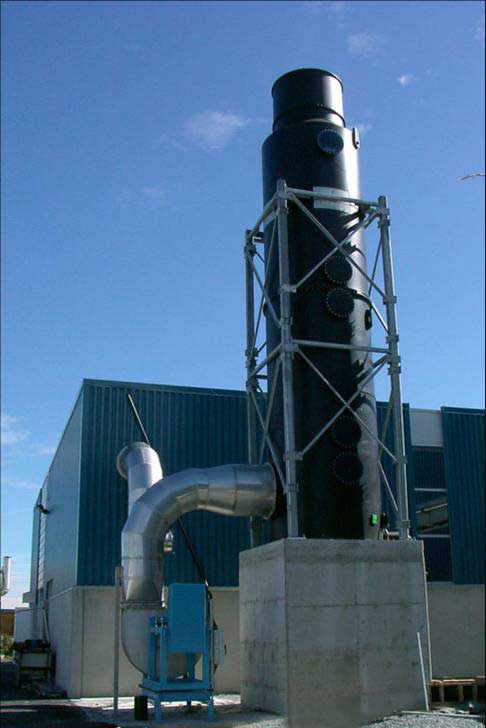 Biotrickling filters for hydrogen sulphide removal