Drinking-water treatment
"Drinking water is the most important means of sustenance, it cannot be replaced by other substances." DIN 2000 Central Drinking-Water Supply
In water-treatment facilities, raw water is purified into drinking water. The method is illustrated below in its typical sequence.
Deacidification
The first step for the treatment of raw water is its aeration. The raw water is enriched with oxygen in an aerating system (also: air gassing system) before it is passed on to the subsequent treatment steps. Likusta offers two proven system types for aeration:
Flatbed aerators

Desorption systems
Air is pumped into a flatbed aerator and blown into the raw water through the porous cylinders of the air vents. CO₂ dissolves in the water through the bubbling air and escapes. The adjustment of the local lime-carbonic acid equilibrium contributes significantly to the protection of systems and infrastructure.
Deacidification for drinking water treatment can also be carried out with the help of desorption systems. In this process, the raw water in the upper part of the column is trickled onto filling bodies. The filling body assembly serves to enlarge the material exchange surface. Counter-flow air is blown in, and the carbon dioxide is expelled.
Online-Request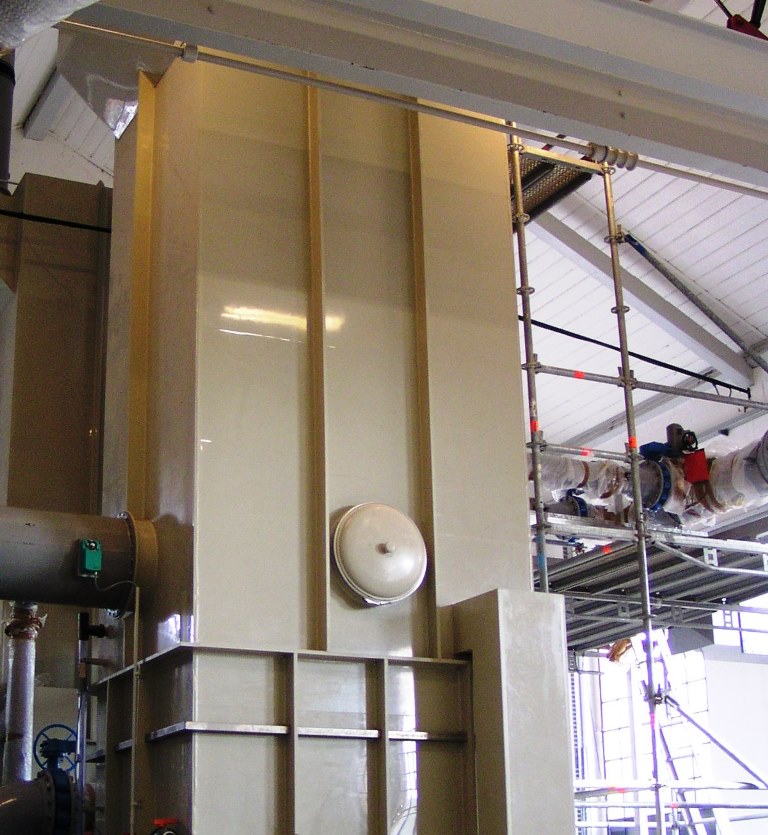 Desorption system for drinking-water treatment